Welcome to the

Parkdean Resorts Corporate Site

Parkdean Resorts was formed in November 2015 following the merger of Parkdean and Park Resorts. With 71 holiday parks stretching across the country, we are the largest holiday park operator in the UK and were named Best UK Holiday Parks Operator at the British Travel Awards 2017.

Learn more about us >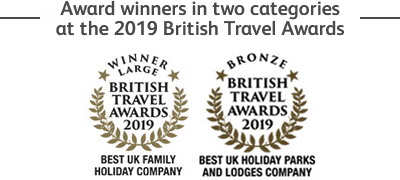 See more of our awards >
Latest News
Date Posted: 24 Jul 2018
Parkdean Resorts has raised thousands of pounds for a local hospice at its annual Pro-Am charity golf tournament on Scotland's Ayrshire coast.
Read full story >
Date Posted: 01 May 2018
Trecco Bay entered the 2018 National Tourism Awards and were selected the regional winner in the 'Best Caravan, Camping or Glamping' category. The National Tourism Awards celebrate the very best the tourism industry has to offer. After Trecco Bay initially demonstrated how they create exceptional experiences for visitors, they then went on to receive over 400 votes.
Read full story >
Date Posted: 16 Feb 2018
PARKDEAN Resorts has revealed its commitment to continued investment through plans to invest £42M across its parks this year, with a primary focus on new accommodation.
Read full story >
Useful links:
|
|
|
|
|
|
|
Copyright © Parkdean Resorts UK Limited.
Registered in England and Wales: 05729719 Registered Office: 2nd Floor, One Gosforth Park Way, Gosforth Business Park, Newcastle upon Tyne, NE12 8ET, Tel: 0191 256 0795